It was a very busy 2016 for me with lots of great new opportunities. In the first part of the year, I was working as the strings instructor for schools in the Argyll area. My first teaching job which had lots of challenges but really enjoyed getting to know and work with such a great bunch of enthusiastic pupils. My car certainly knows the way round now! I carried on my work with lots of other great organisations including the Feis and the Glasgow Fiddle Workshop.
In March, I got the chance to record my dream debut CD with some of my best pals and favourite musicians. I was delighted to release 'Crossing Borders', which was originally a 'New Voices' commission at Celtic Connections, at home in Eden Court as part of the Blas Festival.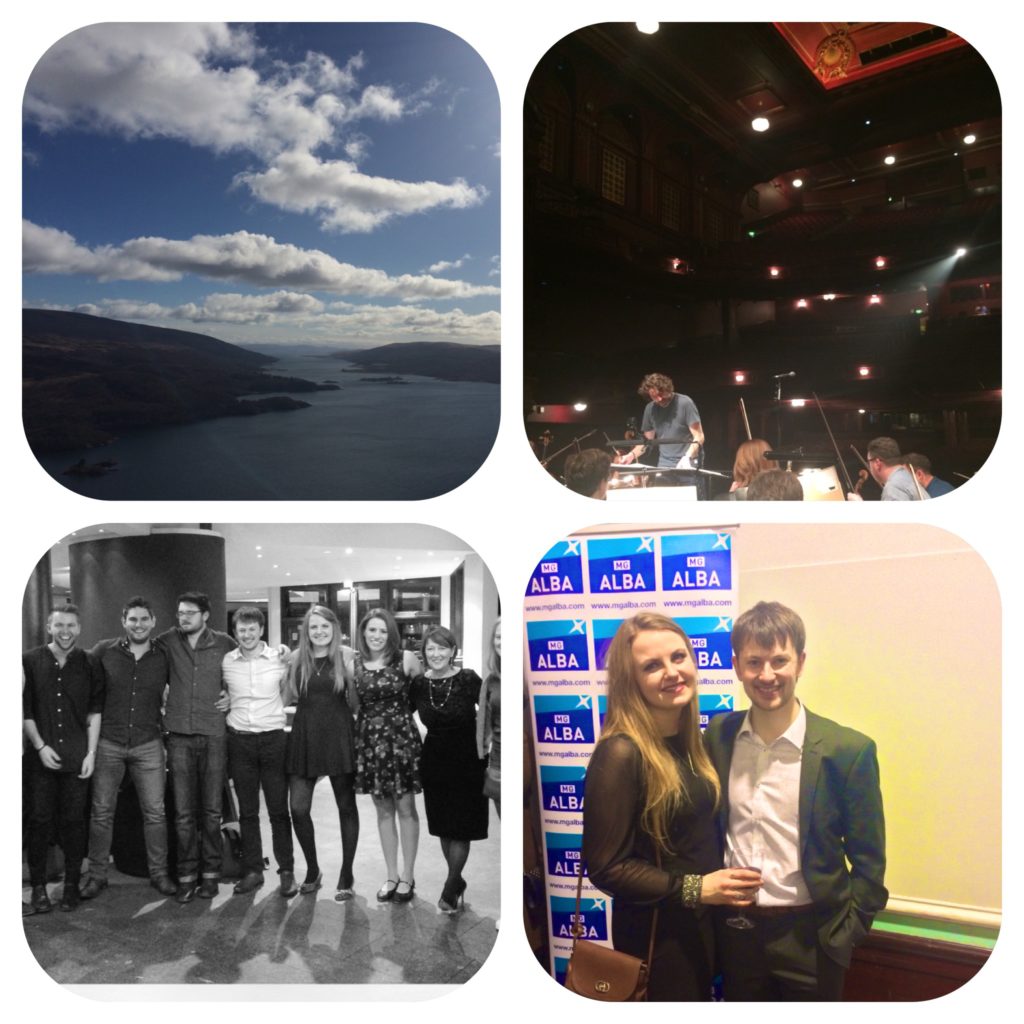 Throughout the year, I had several trips abroad with Les Musiciens de Saint Julien including my first visit to Romania and several others to France. Other highlights include performing 'Grit' again this time in the Edinburgh International Festival and playing with David Shedden and Innes White at Piping Live Festival in Glasgow. Keep a watch there's a CD coming in 2017… My new band 'Aizle' recorded their first EP in June which will be officially launched this month. Looking forward to playing with them throughout next year.
Finally, it was a honour to be nominated for 'Composer of the Year' at the Scots Trad Awards and to play on the night with the Scott Wood Band. I'd like to thank everyone who voted and just a big thanks for all the support this year! Plenty of exciting things happening in 2017 so stay tuned!